In early spring, all of us at the Farmhouse, as well as many other community members were invited to attend the soft opening of Pete's Bar & Grill, on the former Pete's Duck Inn site.  The atmosphere was fresh and the food was delicious. After we rolled ourselves out to our cars, we reflected on all the marketing pieces we created to brand the restaurant as well as boost awareness that Pete's Bar & Grill is happening!
In our initial meeting with Chef Caleb, we discussed his ideas about the décor and the general mood he wanted to set for his clientele, which would be a mix of long-standing Pete's Duck Inn customers and new ones. He definitely wanted there to be a nod to the original Duck Inn but with a fresh, casual feel.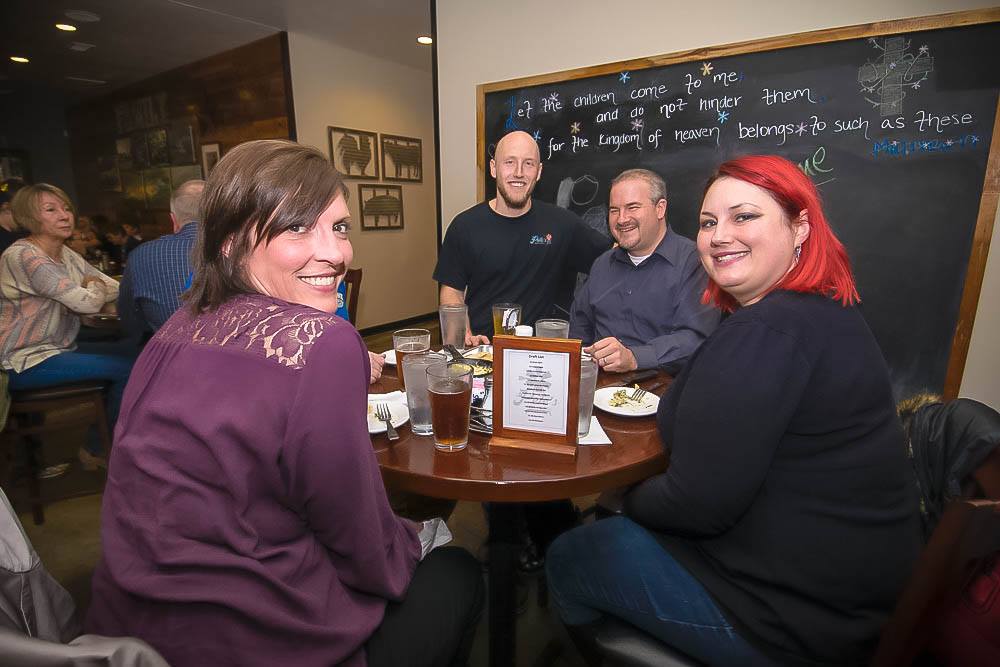 We designed the logo to reflect a welcoming vibe that could be used everywhere – signage, shirts and print products, and as we discovered at the soft opening – art. Pete's worked with A1 graphics to create a lighted metal logo that prominently hangs in the restaurant.
With the logo established, we designed a website that lets users easily navigate from the restaurant to its sister business, Pete's Catering. We produced business cards for the staff, a trifold brochure for the catering business and the main signage to fit on the well-known existing diamond shape road sign.
We're so proud to have been a part of the rebranding of Pete's and wish the best of luck to them in this exciting endeavor!